Want TomTom for iPhone 3G and 3GS? On Sale Now!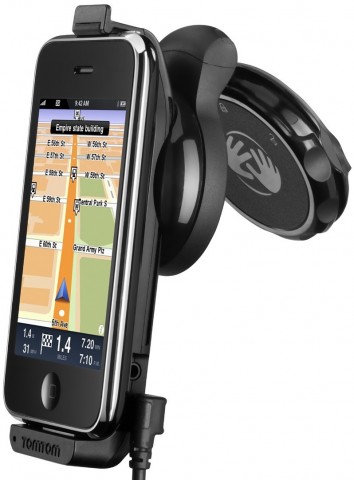 The TomTom app for the iPhone 3G and iPhone 3GS has gone on sale [
iTunes link
] through the App Store, with versions for the US and Canada, UK and Ireland, Western Europe, Australia and New Zealand all available to download. Prices range from around $74 for the Australian mapping to $132 for the Western Europe setup; that doesn't include the nifty in-car dock which has a separate GPS receiver and hands-free kit integrated.
[via
Slash Gear
]
Get a
Free iPhone 3GS
! Yes, that is correct! Stay away from the trouble of earning enough to pay for it for you can get it the simple way .... straight to your doorstep! Free! Interested? Then find out how to get a
Free iPhone 3GS
!
Labels: app store, apple, free iphone, free iPhone 3GS, iphone, slash gear, tomtom iphone app